WEB DESIGN THAT RESPONDS TO YOUR NEEDS
Imparting the feeling and vision of an artist's work through the digital medium is difficult; when the design options are too few, the work suffers and 
the impact is lost. 
A flexible system ensures that the design can respond to the many and diverse needs of the artist. 
As a painter, I have faced these challenges in presenting my own work, and have used the experience gained to design websites for other artists. 
FEATURES
- Design simplicity that allows your work to do the talking
- Versatile online gallery options 
- An integrated online shop (optional). 
- Pricing that recognises the often limited budget of the artist 
- Responsive (design adjusts to desktop, tablet and mobile screens). 
See examples below / Click on links to view websites.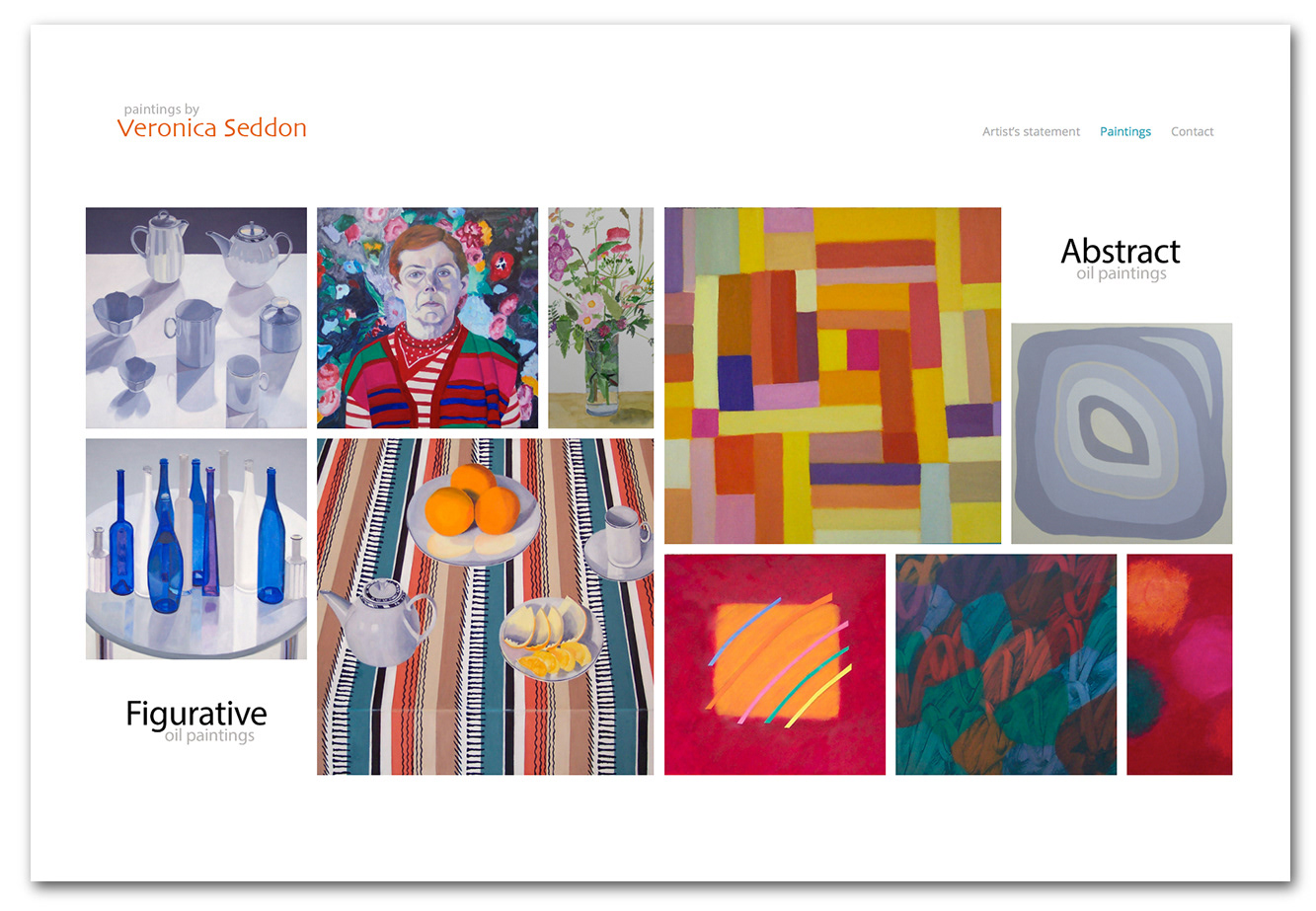 "I have known Luke for many years; he is passionate about his own art and his work with others. I am an artist and paint in a variety of styles ranging from still life and portraits to abstracts. It felt quite a challenge to get a website which featured all aspects of my paintings, but Luke achieved this far beyond my hopes!"
VERONICA SEDDON / Painter