FINE ART, GRAPHIC DESIGN & Illustration Teaching
Located near Bath
Working in a tranquil garden studio location a stone's throw from the Cam Valley, I offer tutoring services in Art & Design for all ages and skill levels.
- I provide tutoring 1-1 and in small groups (up to four) 
- I am also happy to travel to your home or preferred location*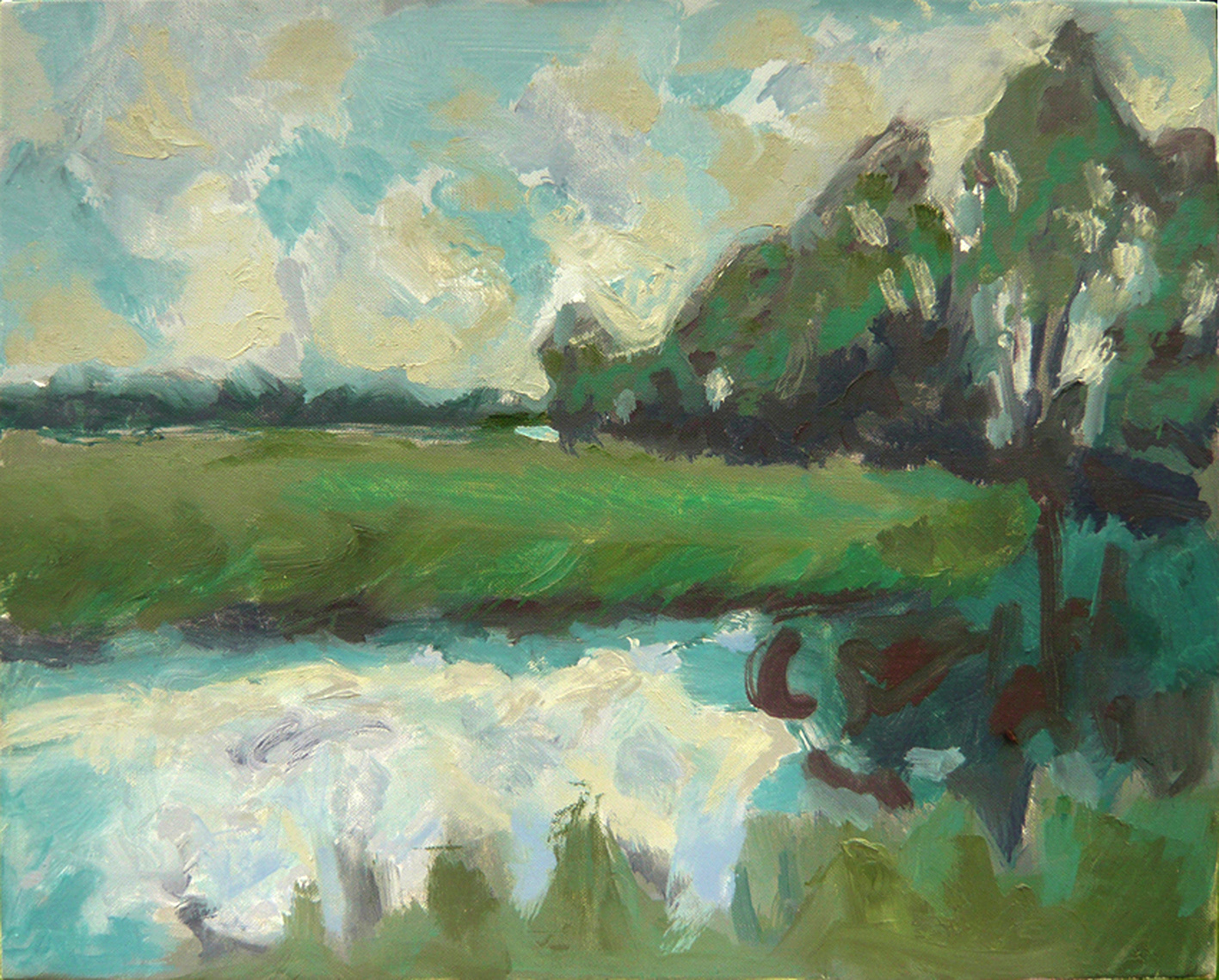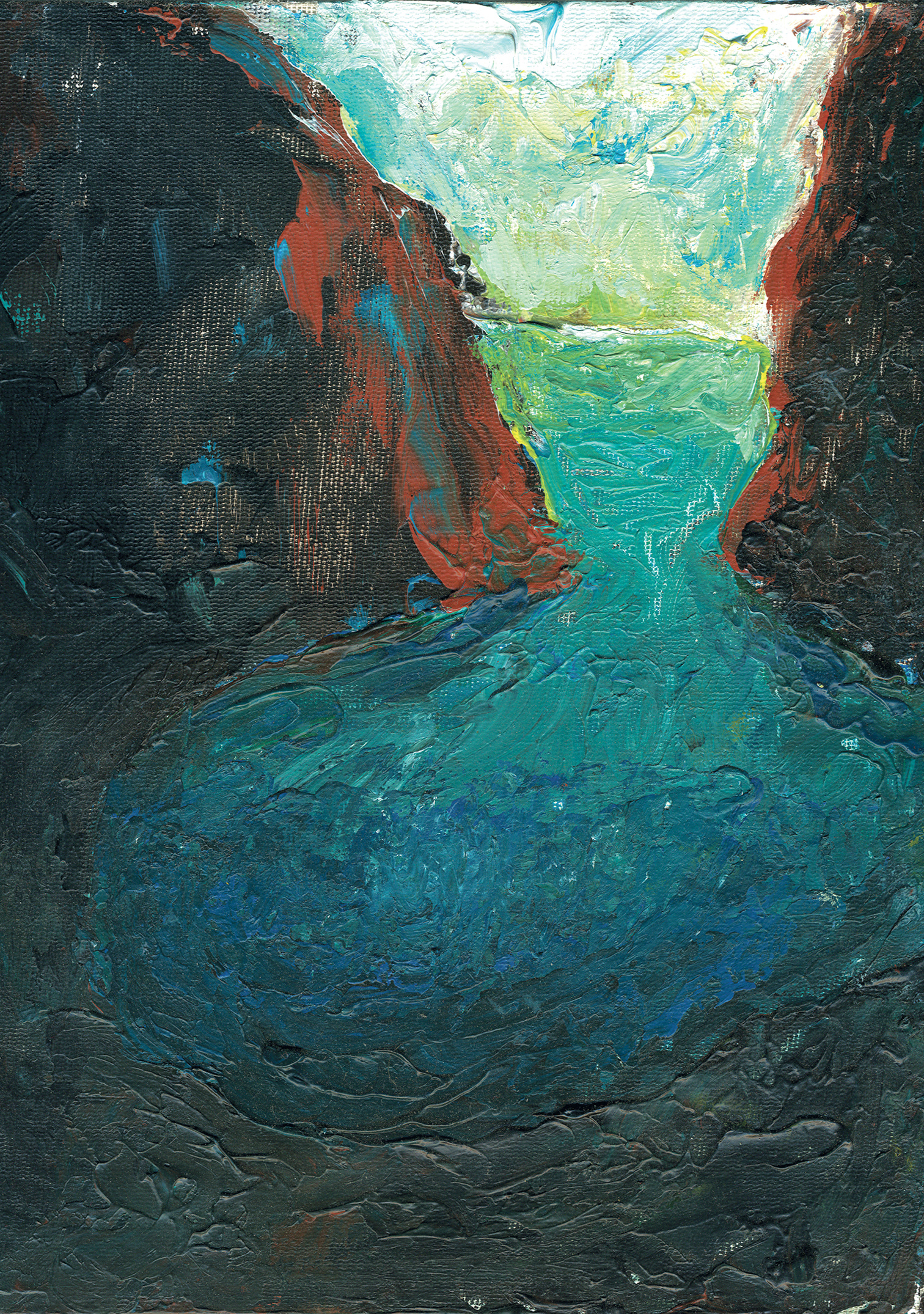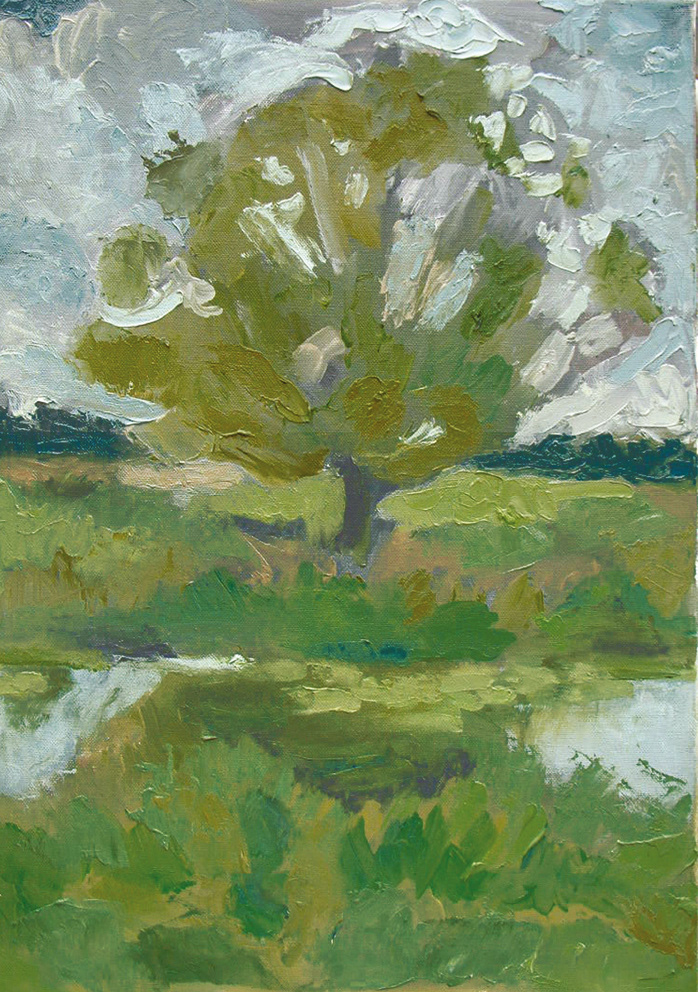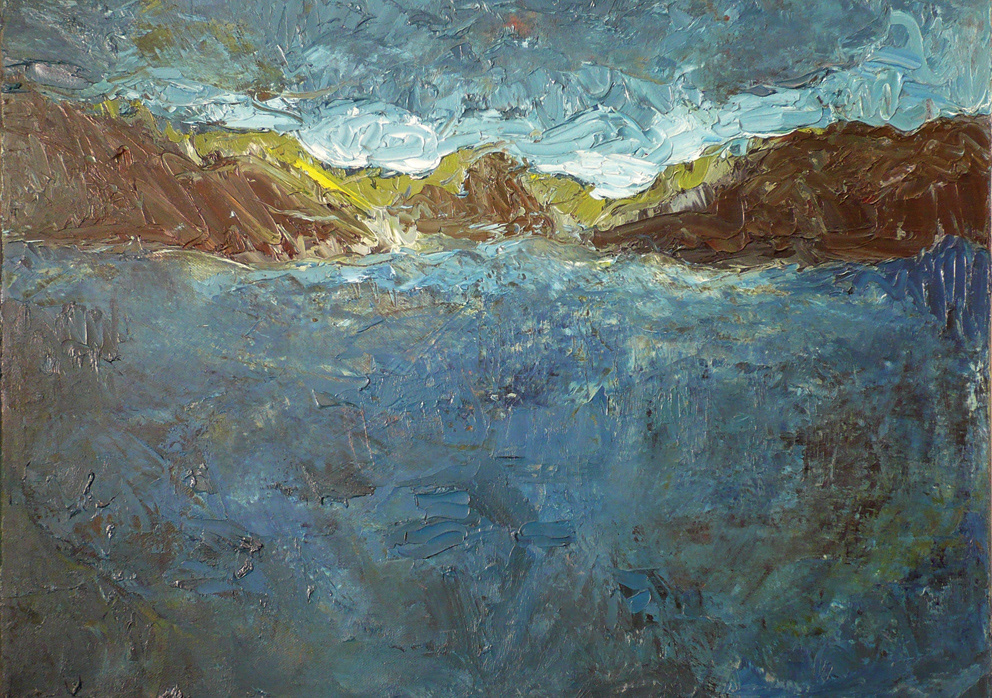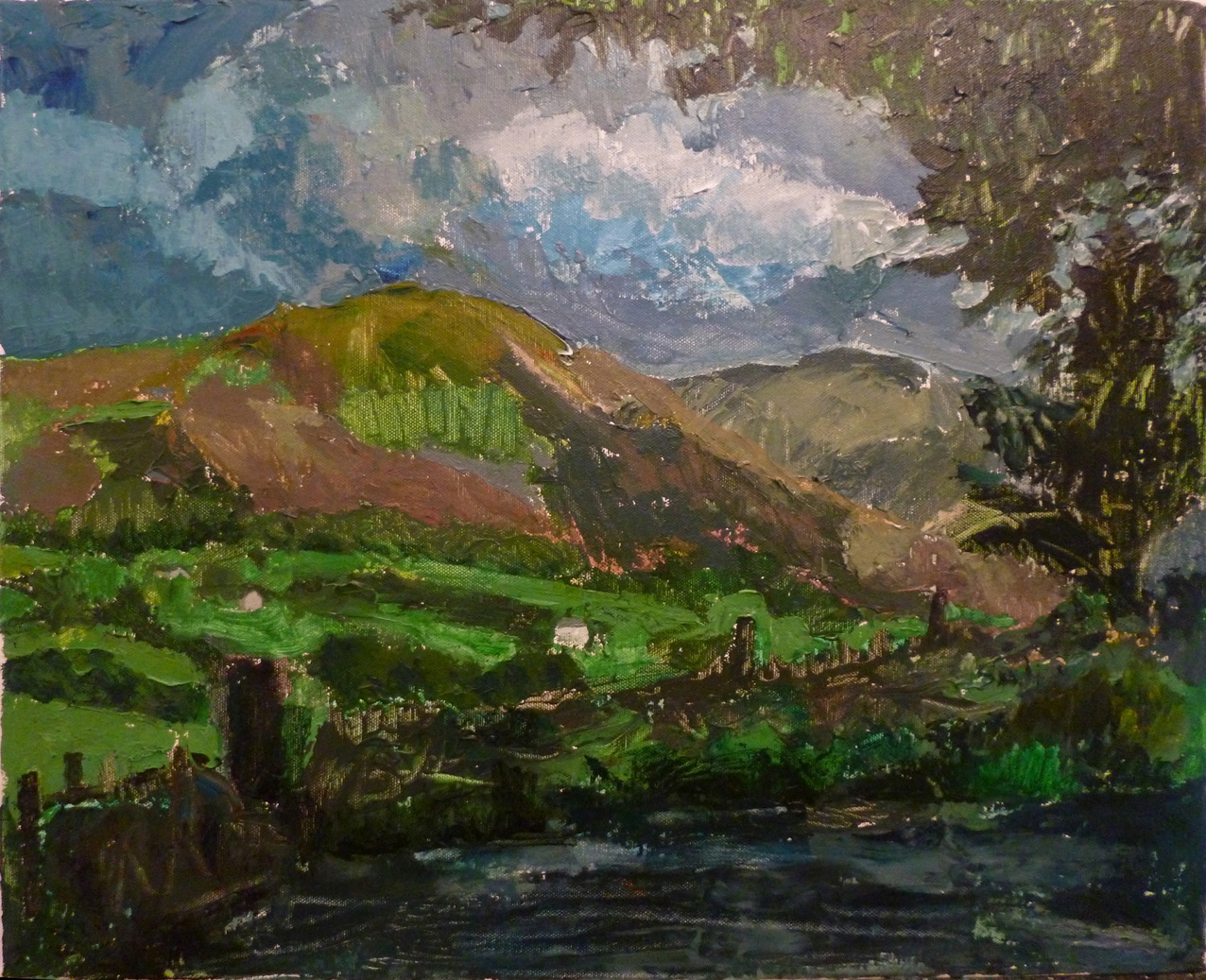 Paintings by Luke Florio - Oils and acrylics
My ethos & methods
Inspiration comes from within. With this in mind I will work with you to explore your artistic passions. What drives you? What do you wish to learn? Once established, I will tailor the learning to meet your needs and use my experience to guide you. 
What makes you tick creatively? There is no hard and fast formula. My approach is to sensitize to your artistic needs and create a conducive atmosphere through: 
-
taking the time
to get to know you  
- an 
encouraging
 and positive attitude
- investigating the
context
of art and design with you - historical, social, political, philosophical and spiritual
- demonstrating 
techniques
and exploring
tools and materials
. Providing the opportunity for you to practise using these -  to learn new ways of working
- project work -
researching and exploring ideas
, and developing these into final pieces   
- providing
feedback on your progress
- critique, and support with self evaluation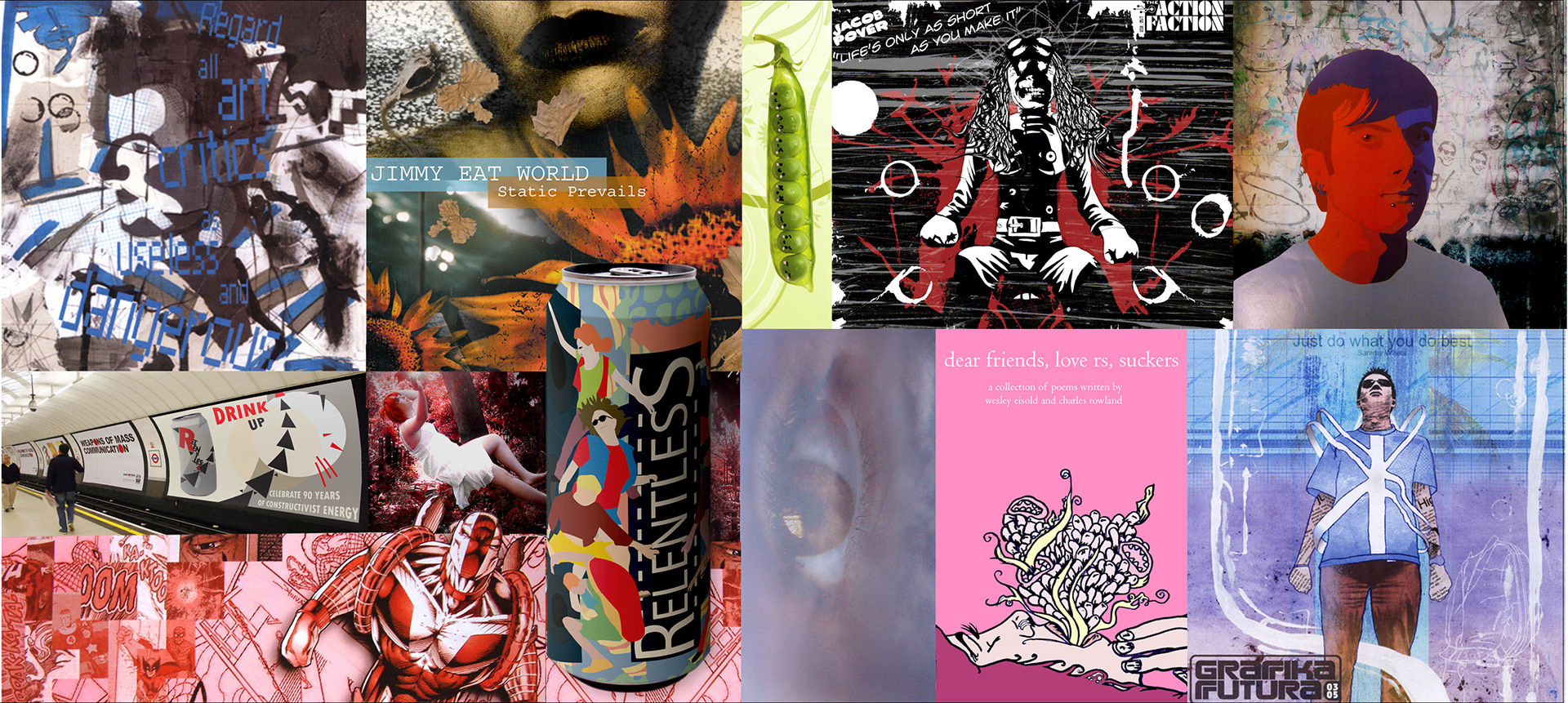 Students' work: Graphic Design and Illustration
Subject Specialisms:
PAINTING

–

 
Oils, acrylics, gouache and inks
DRAWING
 – In a wide range of media from pencil, charcoal and pen to oil bars and pastels 
COMPOSITION

– 

understanding the visual structures that underpin an artwork - whether these are formal and planned, or natural and spontaneous. Exploring the way the eye works and the psychology of seeing. 
MIXED MEDIA
 – Combining traditional methods - with each other, or with digital techniques
DIGITAL IMAGING
 – Creating images digitally using Photoshop, Illustrator and InDesign. Web design on a range of platforms, e.g. Wordpress and Dreamweaver. Preparing design work for press and proofing work on the press
GREETING CARD DESIGN
 – Use of traditional and digital media to create greetings cards – from crafting cards at home to using printing firms for large print runs
ART PROMOTION
 – How to get your work out there via exhibitions, social media, websites, online advertising and search engine optimisation. 
PORTFOLIO AND EXHIBITION PREPARATION

– 
Selecting and preparing work, mounting, framing and hanging of art. Conveying your thoughts and ideas in words. Applying for academic courses, preparing for interviews and approaching and working with galleries and exhibitors.   
ALTERNATIVE PROVISION TUTORING

–

 I have extensive experience of working with young people who are struggling to access and maintain mainstream education placements. Please see

1-1   Additional Provision Tutoring

 

for further details.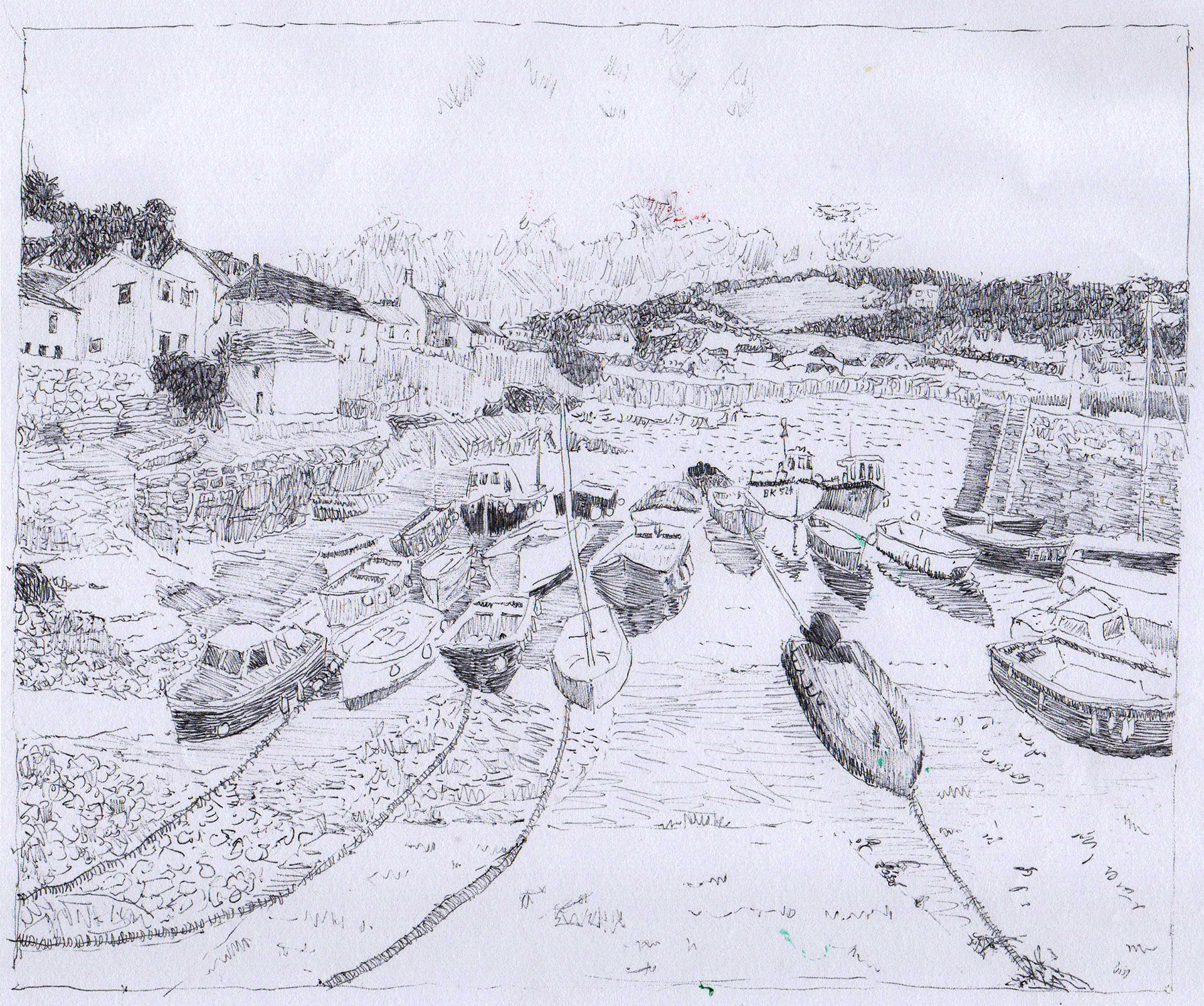 Drawing by Luke Florio, Biro on paper
My services ARE suited to those:
- wishing to embark on a professional career in Art & Design
- seeking to develop artistic skills as a hobby or to satisfy personal and creative needs
- students and young people seeking additional lessons to support with Art and Design courses and qualifications at all levels: GCSE, A' level, BTEC National Diplomas and Degrees.  
- who have retired from their job and are seeking to rekindle or discover their artistic skills and potential.  
- needing support with portfolio preparation
- who would benefit from the therapeutic effects of practising art
- young people who are homed educated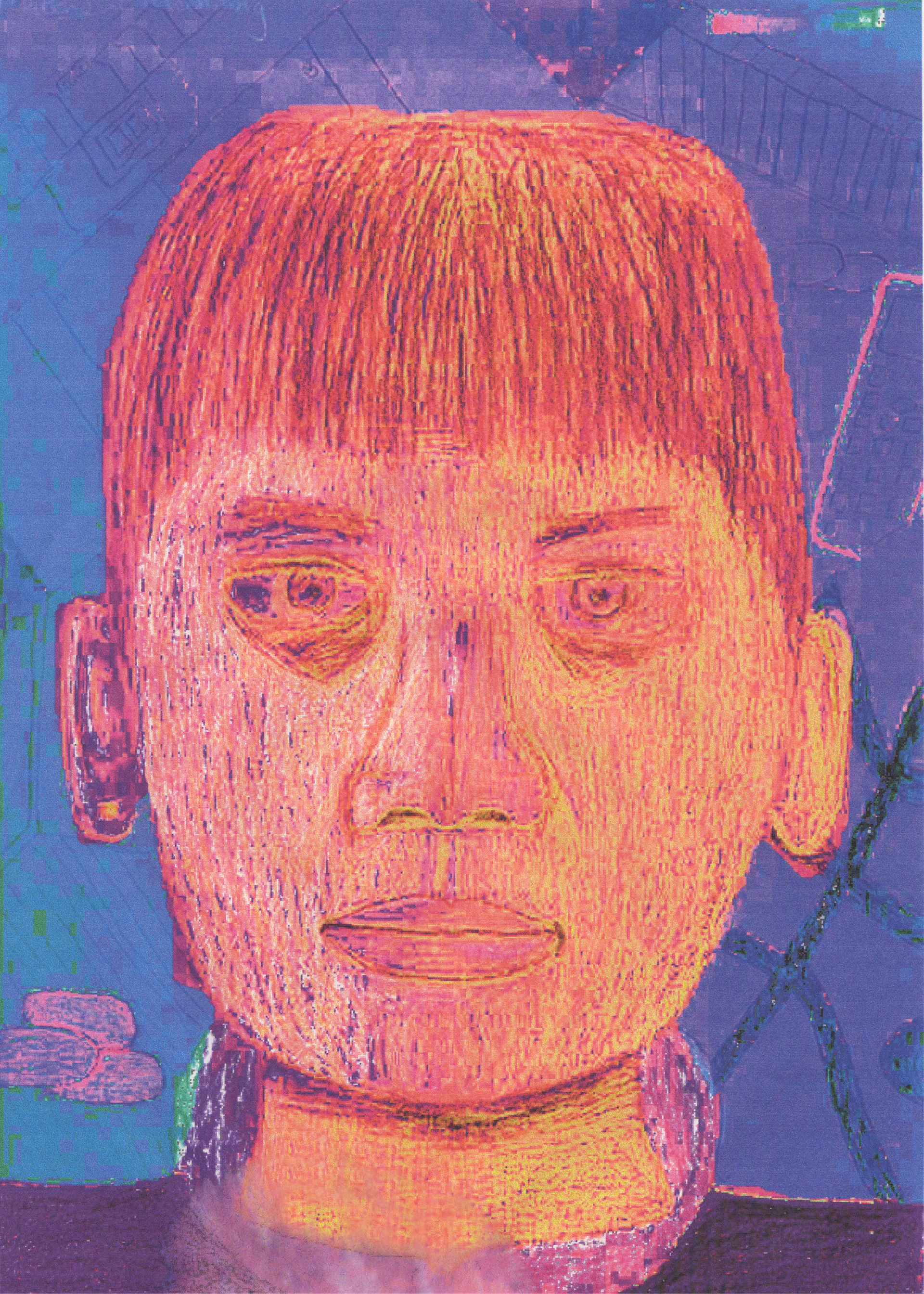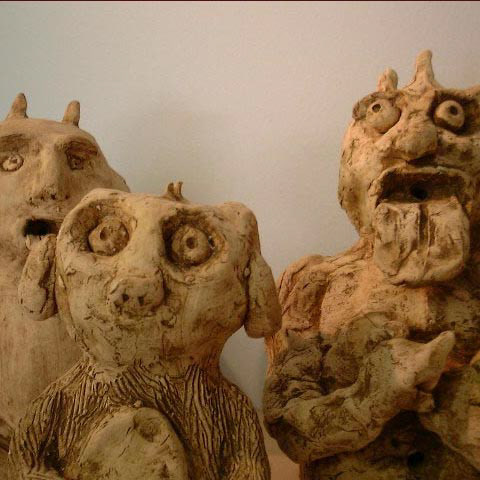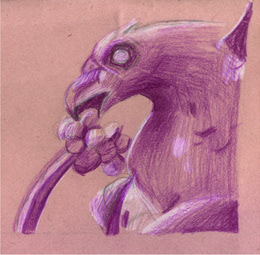 Students' work, Year 2 - Year 8
Studio and Location
Located in Peasedown St John - surrounded by beautiful countryside and within the community of Hillside View, the peaceful location and dynamics of the studio are ideal for the needs of the artist and designer.
Roof windows bathe the space in abundant light – so critical to the artist. Spacious proportions allow for working on a large scale, standing back from work, accommodating life models, setting up still lifes and group work. 
The surrounding countryside provides ideal subject matter for forays into nature and the opportunity to paint en plein-air. 
Hillside View studio and environs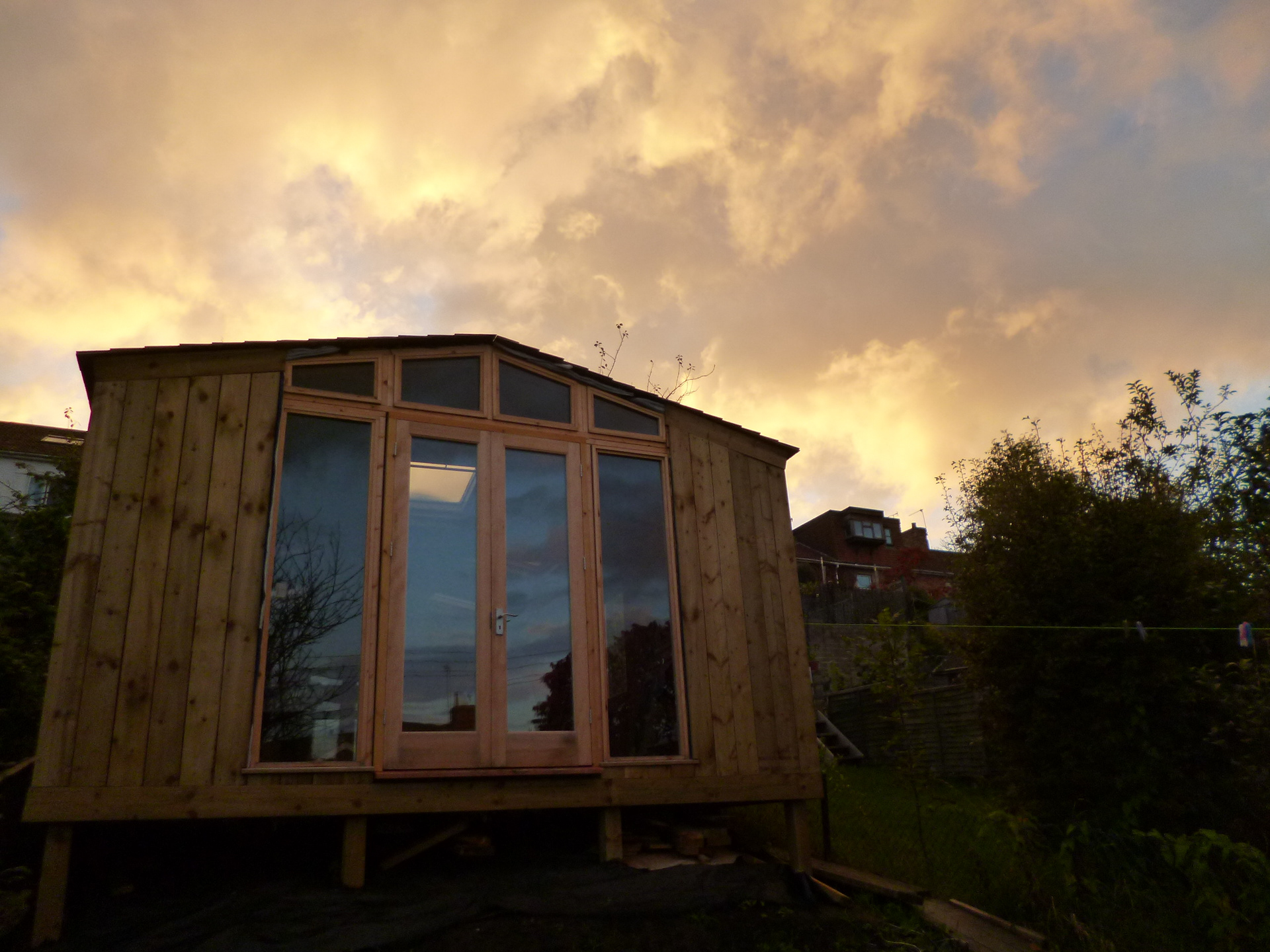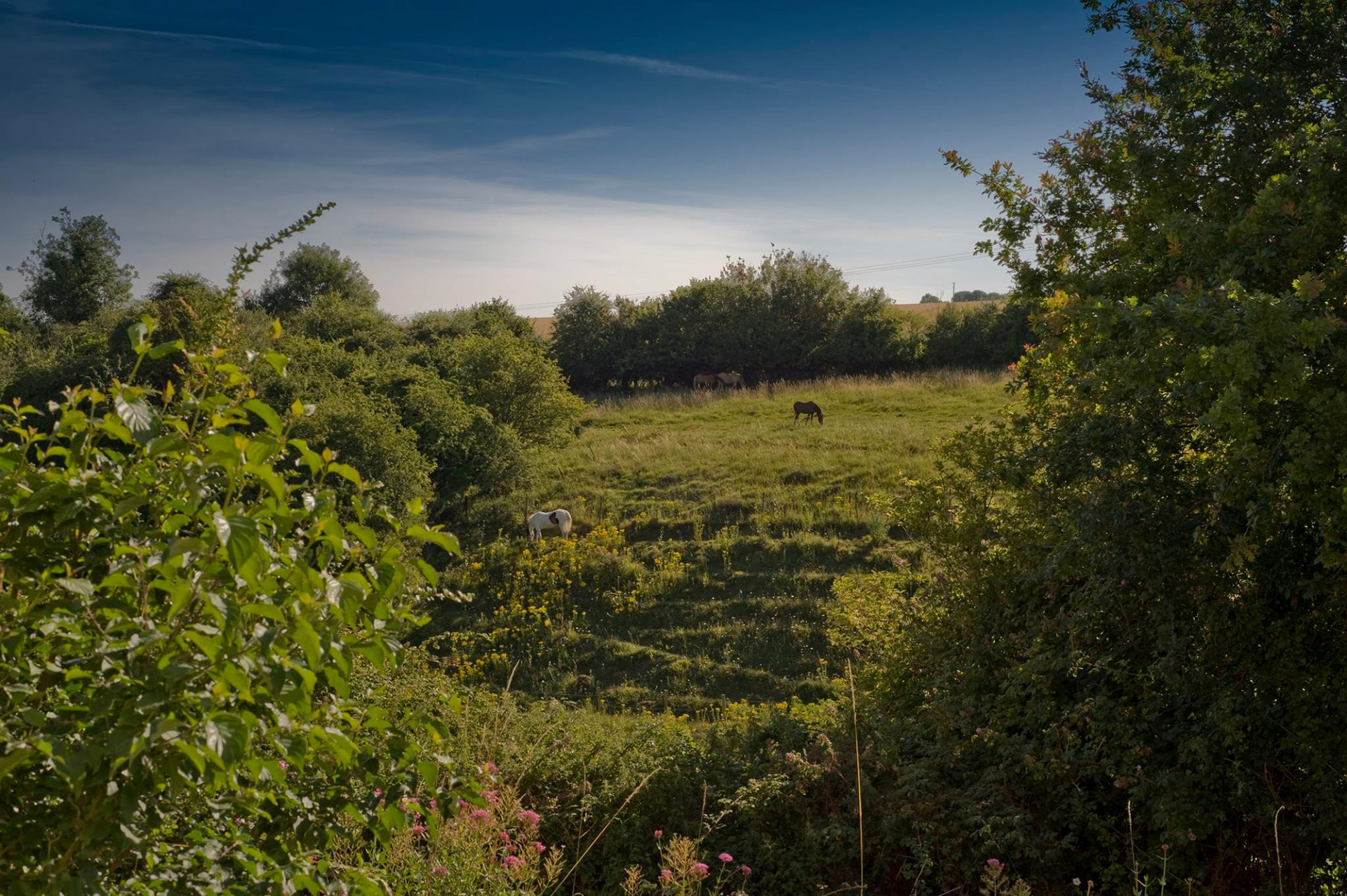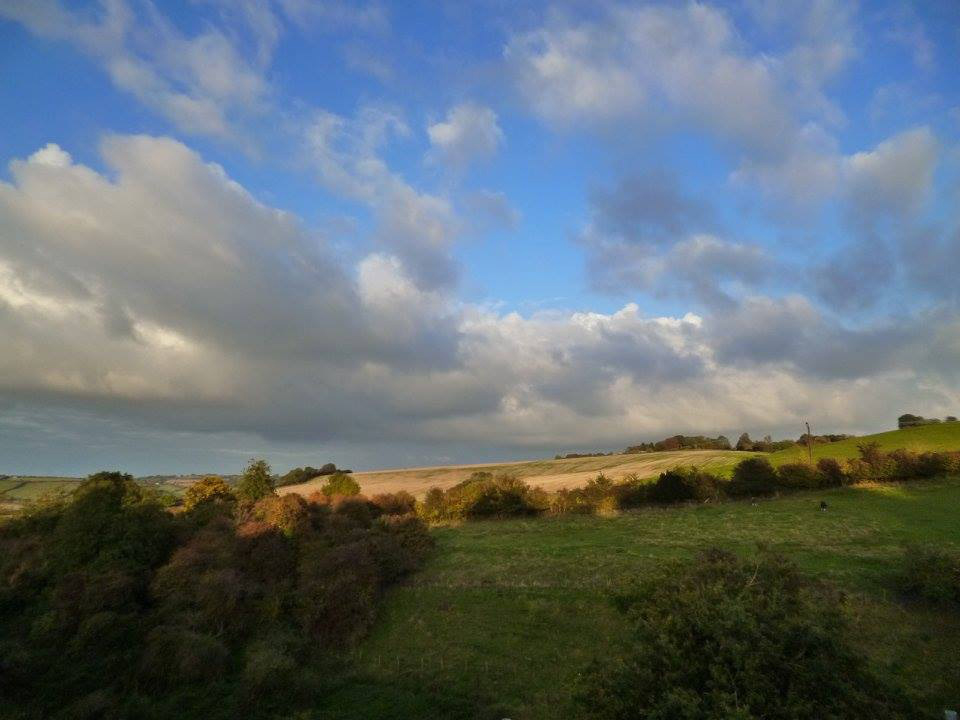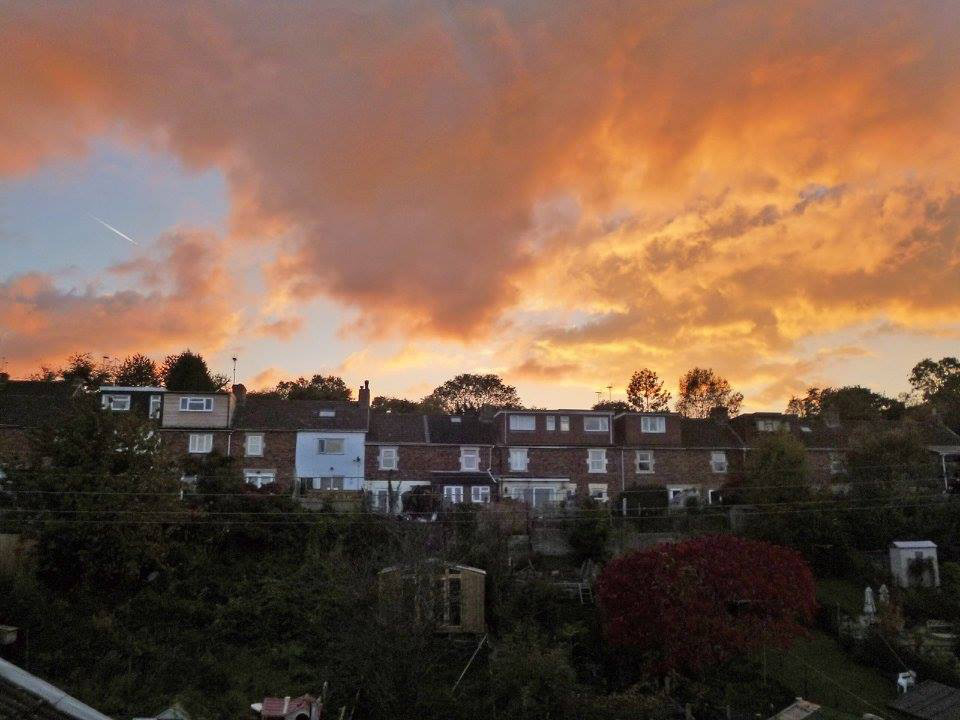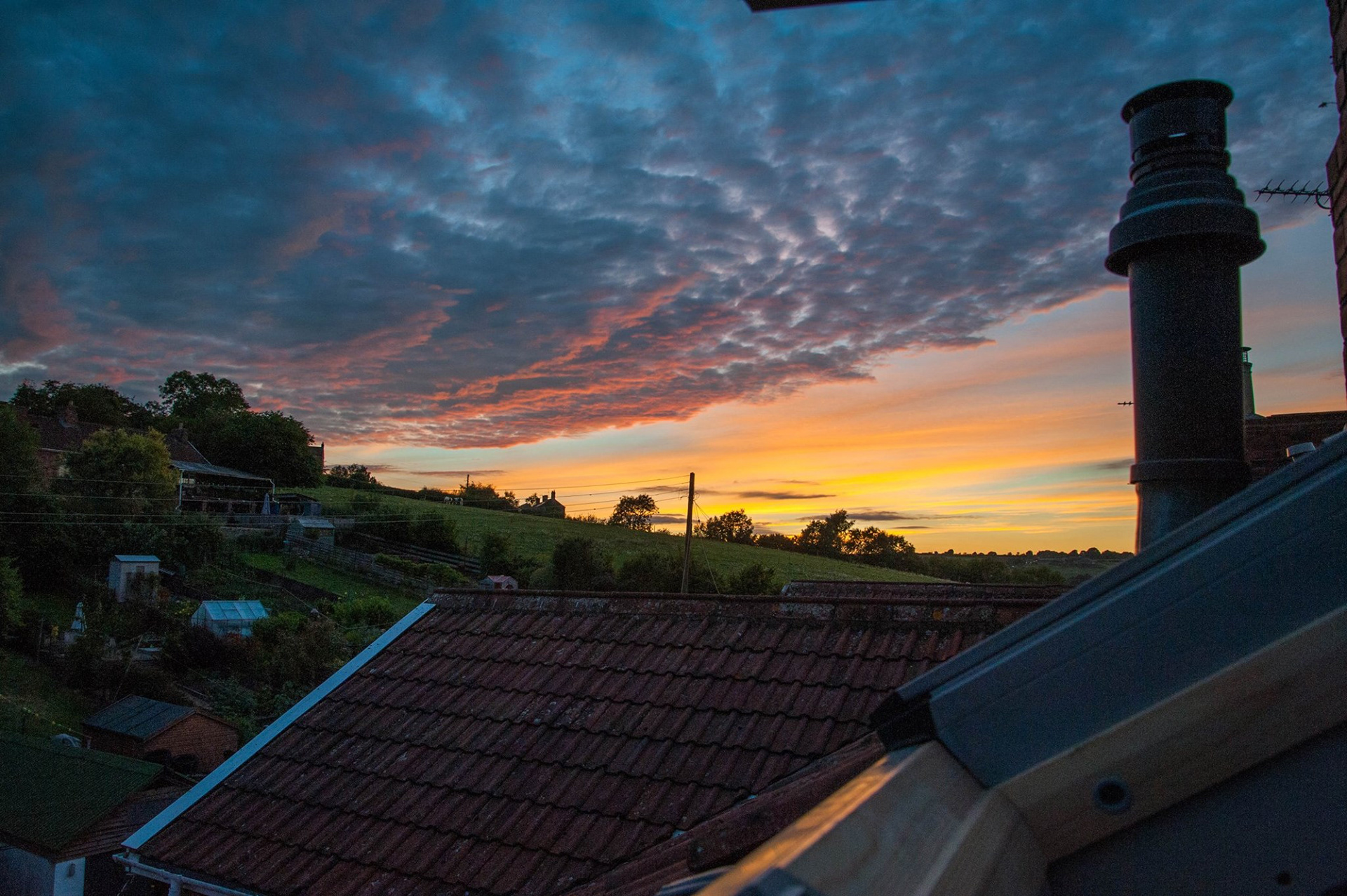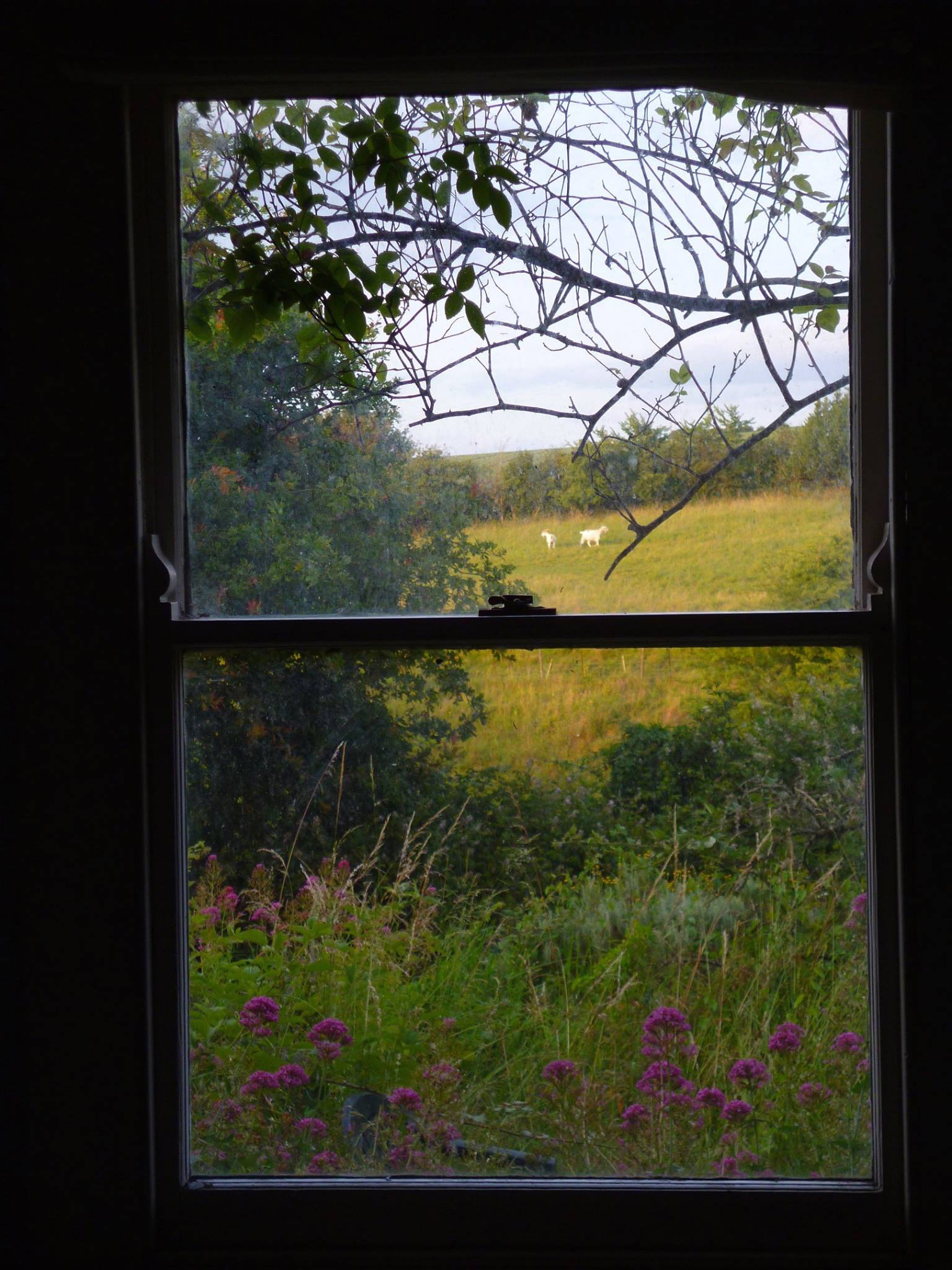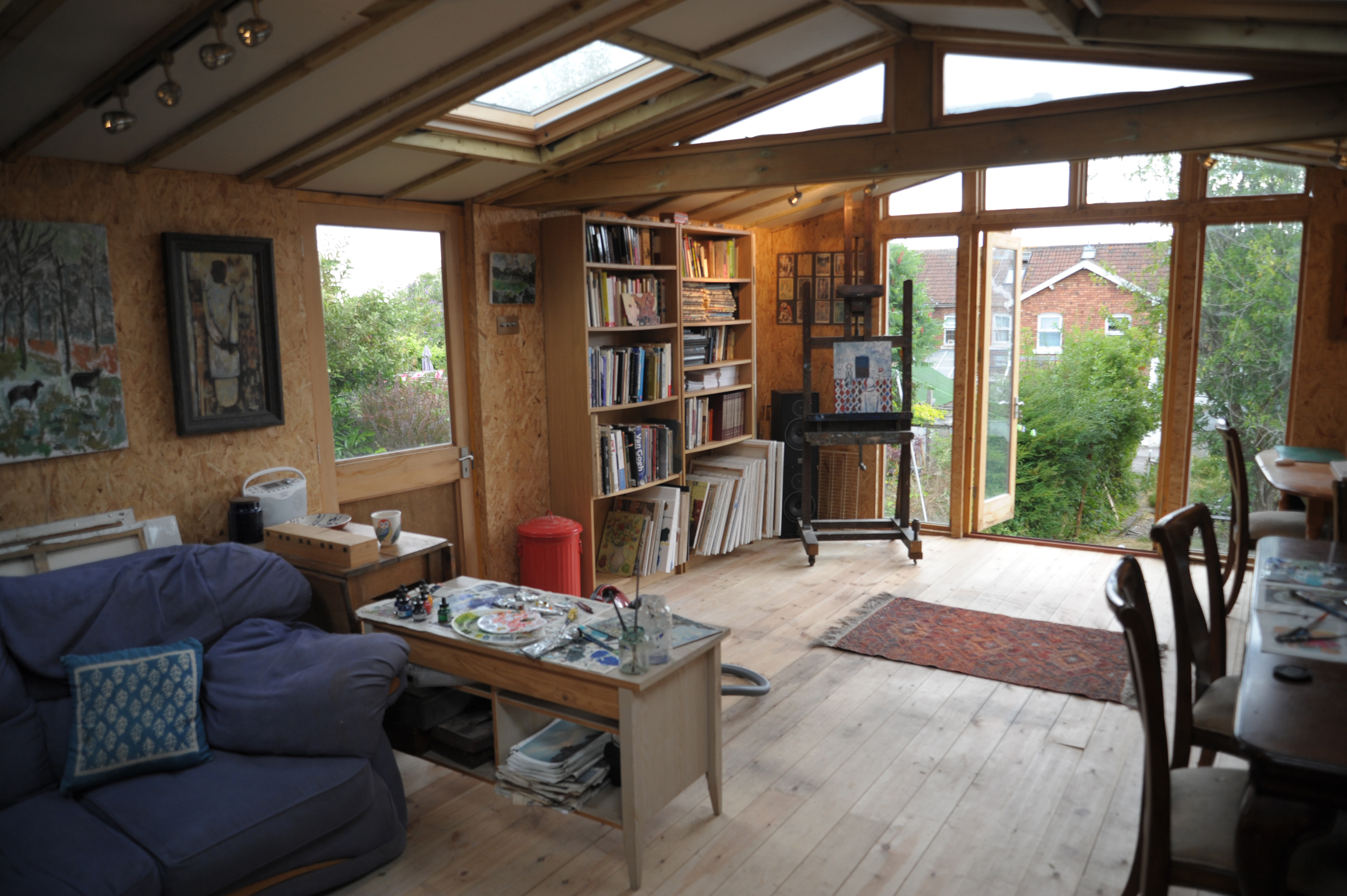 Experience
A broad education and working career in the field of the visual arts and teaching, has enabled me to offer a wide range of services:  
- Degree in History of Art and Architecture, BA Hons, Reading University (1992 - 95)
- In-house Graphic Designer - Bioline, London (1996 - 2000)
- PGCE in Secondary Education, Art & Design, Cambridge University, Homerton College (2000 - 2001)
- Teacher of Digital Imaging on Graphic Design, Photography, Fine Art and Ceramics Further Education courses. College of West Anglia. (2001 - 2009)
- Teacher of History of Art / Contextual Studies on Further Education courses. Wiltshire College. (2011 - 2012)
- 1-1 Tutor working with young people in Foster Care, Wiltshire Virtual School / Aspire House, (2012-2017)
- Alternative provision teacher, Catch22, (2017-18)
- Freelance Graphic Designer (2001 - present)
- Practising Artist (2001 - present)
- Exhibitions: SAW (Somerset Art Weeks) exhibitions, Open Studios at the Silk Mill, Frome (2012 - 2016) and RAISE (Refugee Action in Somerset East) exhibition.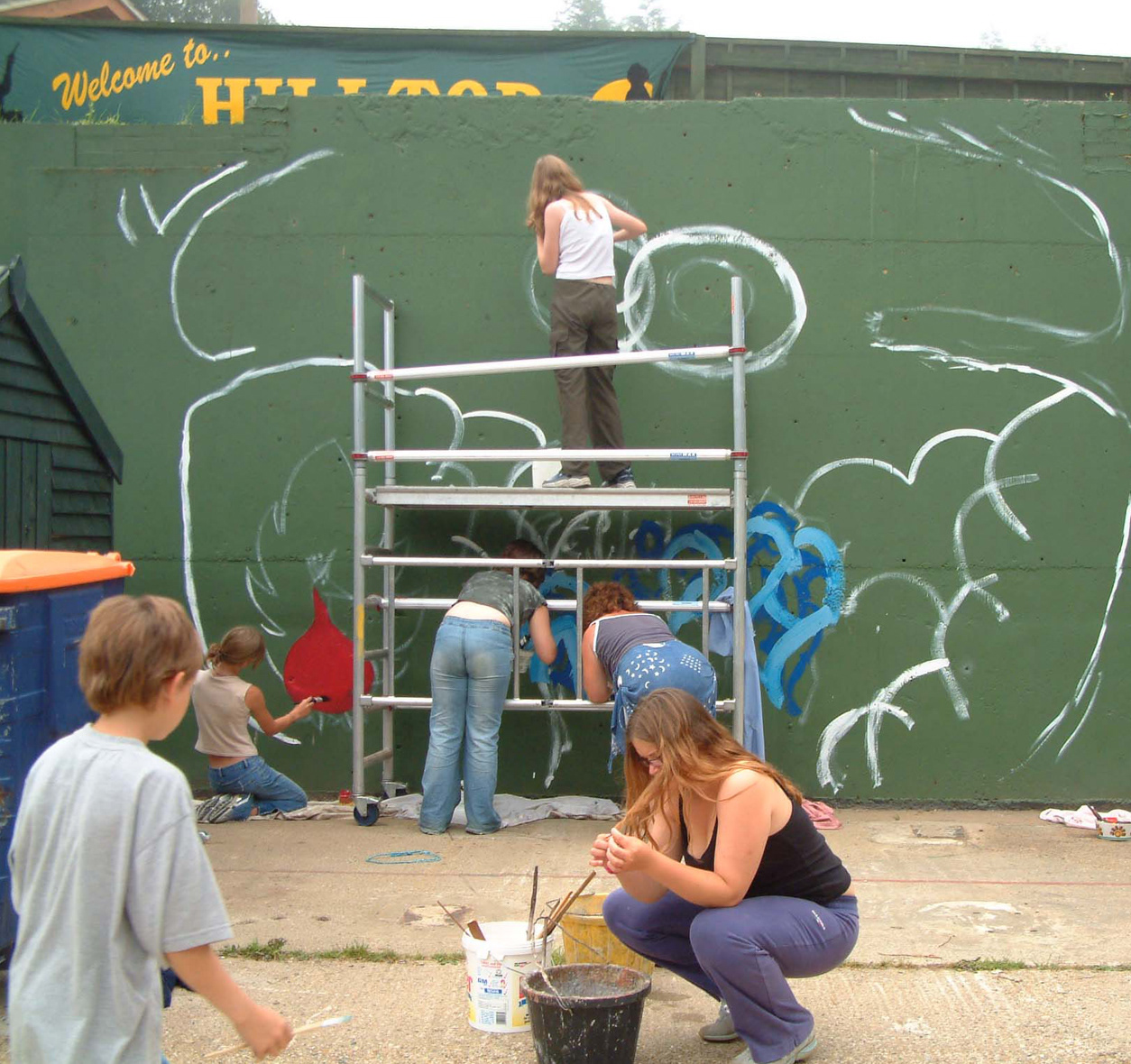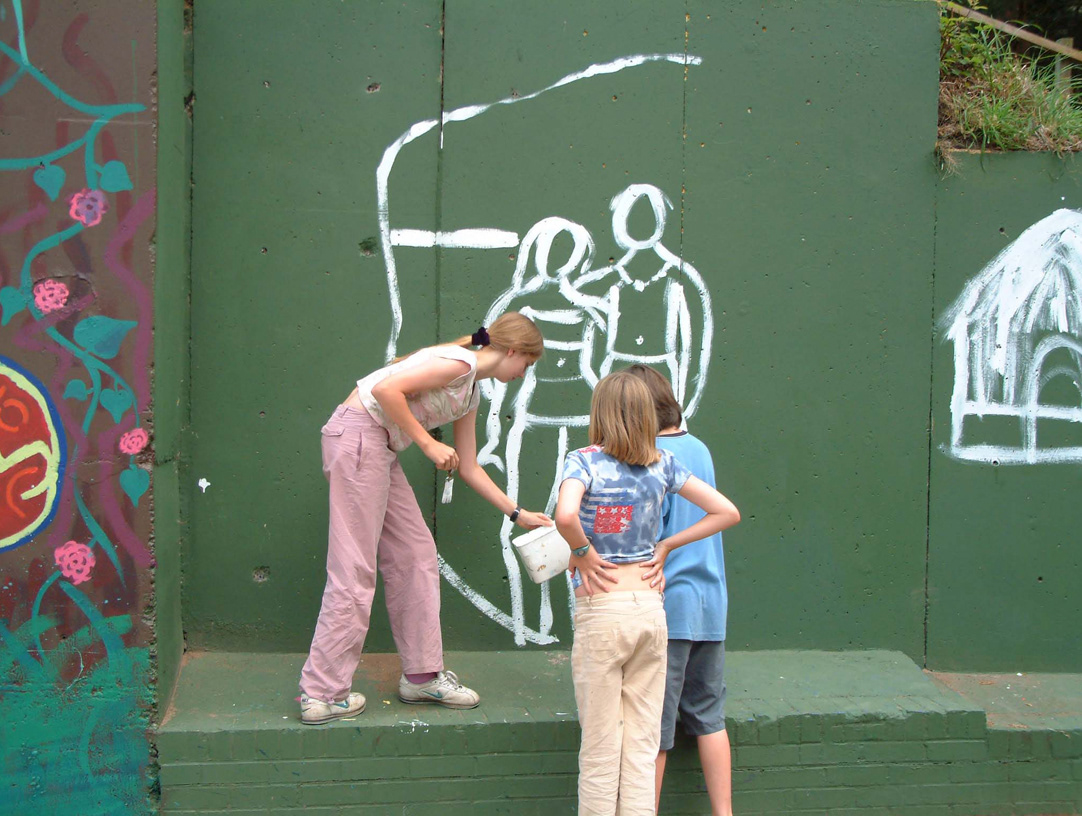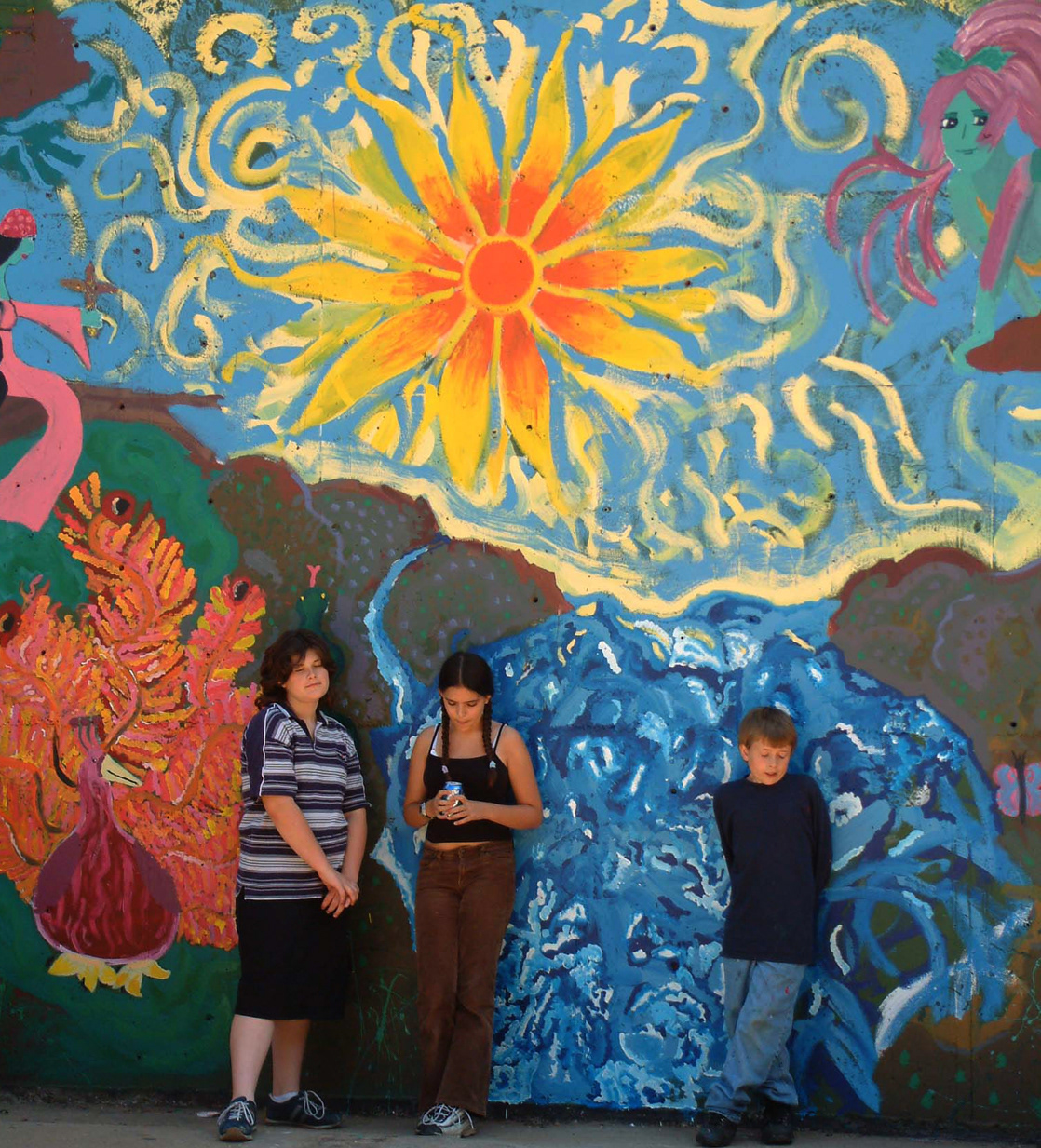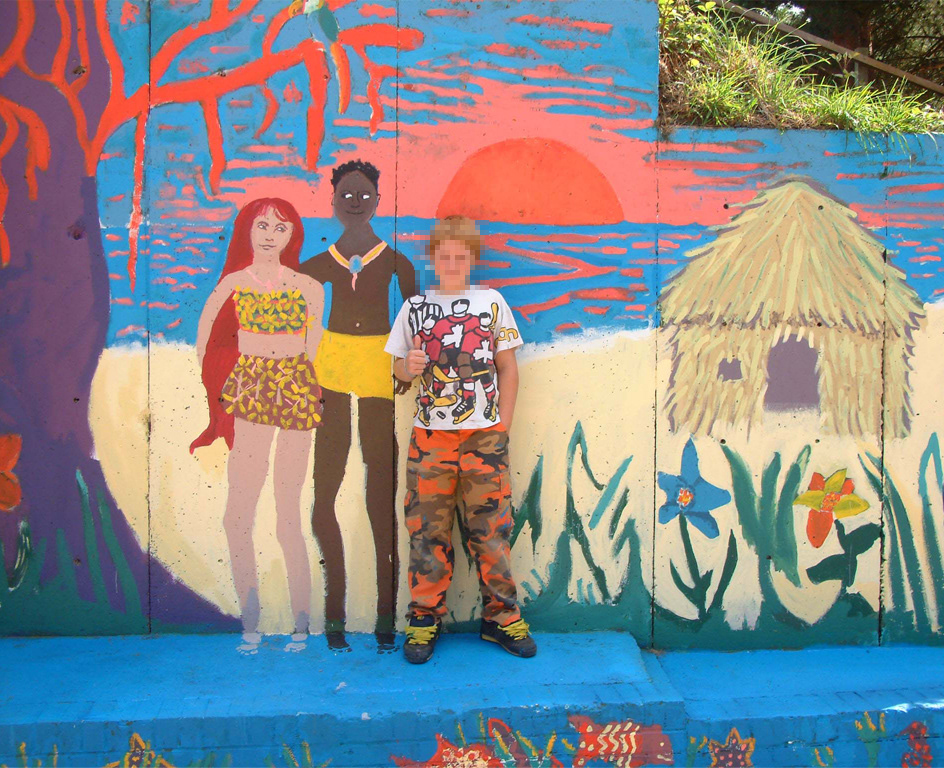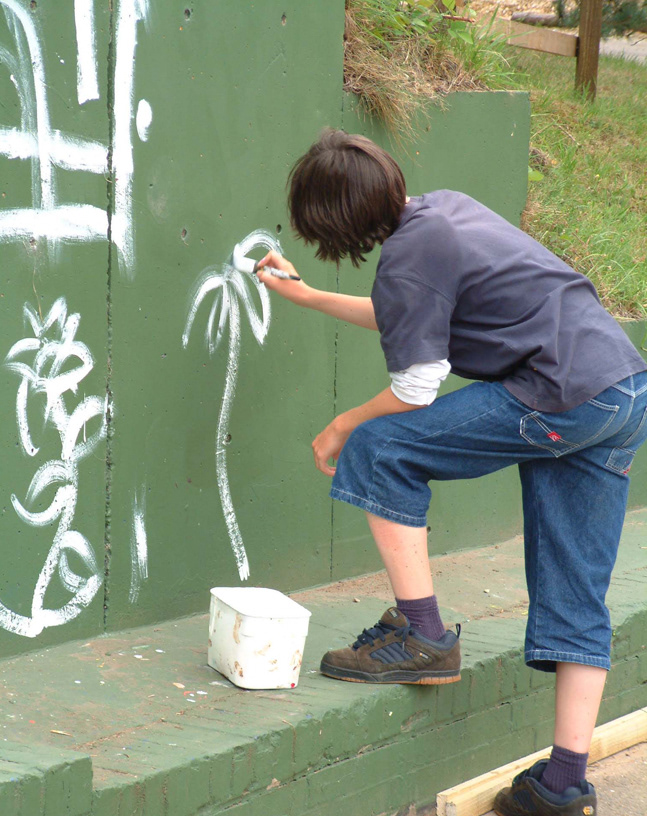 Wall murals, work with the Youth Service
PRICING
1-1 Tuition:  
£30 / hour   |     15 hours + for £27 / hour 
Group of two:
    2 hour session for £40 per person   |    15 hours + : 2 hour session for £36 per person
Group of three:
  2 hour session for £28 per person     |  15 hours + : 2 hour session for £25 per person
Group of four:
    2 hour session for £20 per person     |  15 hours + : 2 hour session for £18 per person 
Please note that art materials and resources are an additional cost that will vary depending on the course / workshop. I can purchase these for the group in advance so that they can be shared, or you may wish to provide your own. 
Contact
email: lukeflorio@sky.com
tel: +44 (0)7504 117315